John Deere Endorsed Solution
1000s of daily machine alerts managed.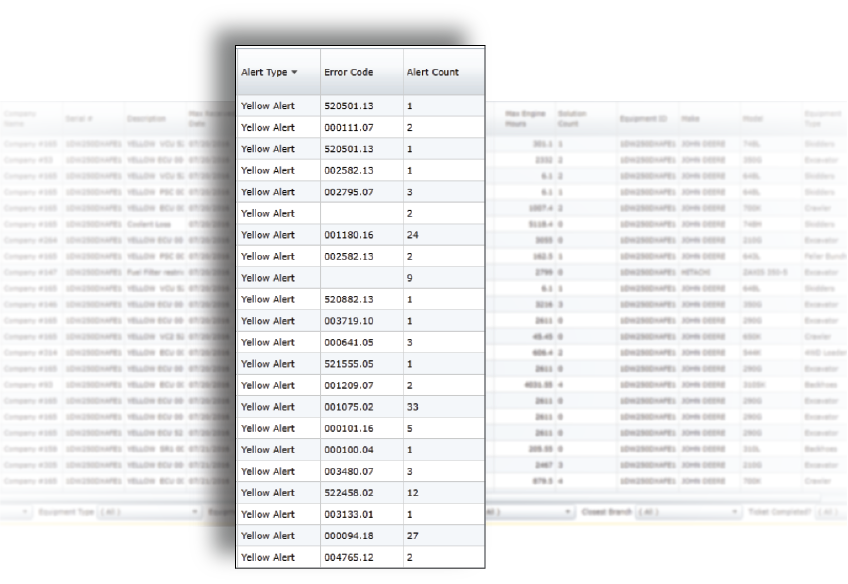 Easily capture, consolidate and prioritize DTCs, oil sampling results, preventative maintenance alerts, and more into one centralized and secure portal.
Make "swipe and delete" email a thing of the past. Be proactive and manage machine health for customers before they're aware of the issues. Build customer loyalty and create a sustainable competitive advantage.
Assets monitored in real-time.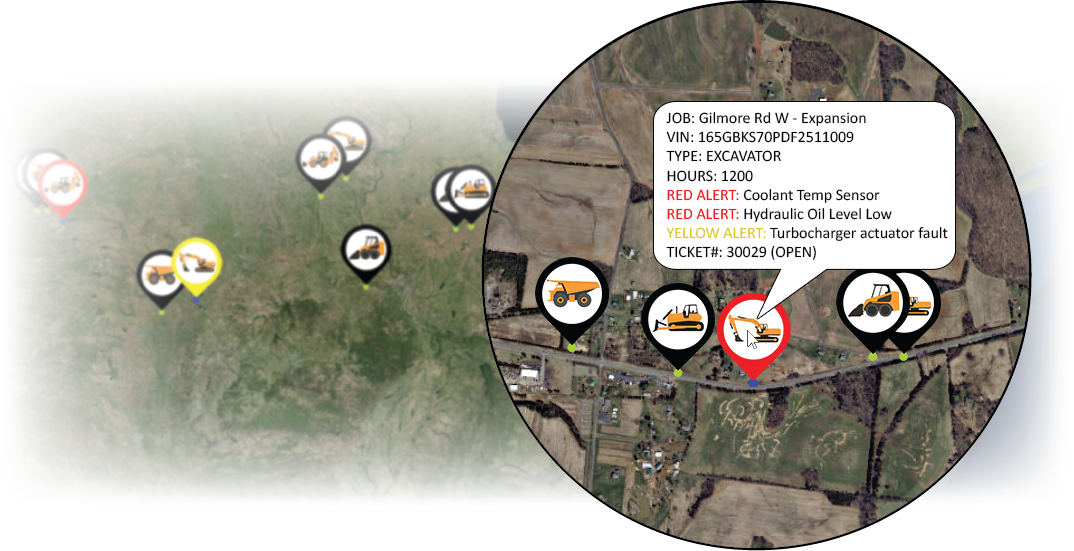 See your fleet in action and know exactly where all your machines are located. Never lose a machine again by viewing everything on a single map. Zoom in for closer examination or zoom out for a holistic picture.
Monitor more than just the location by being able to quickly spot troubled machines at a glance with colored pins corresponding to alerts (i.e. red pin means red alert, high priority). Then simply hover over for detailed alert information and ticket status. Machines with open tickets are identified by a blue location dot.
Knowledge transferred in minutes.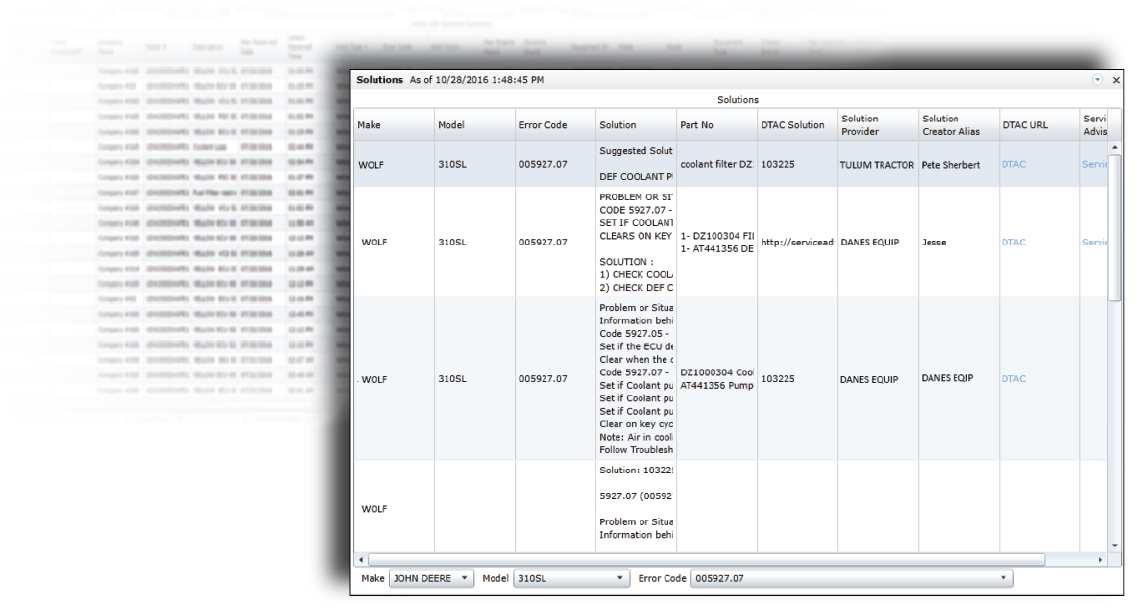 Leverage a comprehensive shared knowledgebase to reference, store and manage solutions, including labor and parts requirements.
Diagnose machine troubles in minutes rather than hours. Allow your technicians to fix a more diverse population of machines.
Powerful Workflow.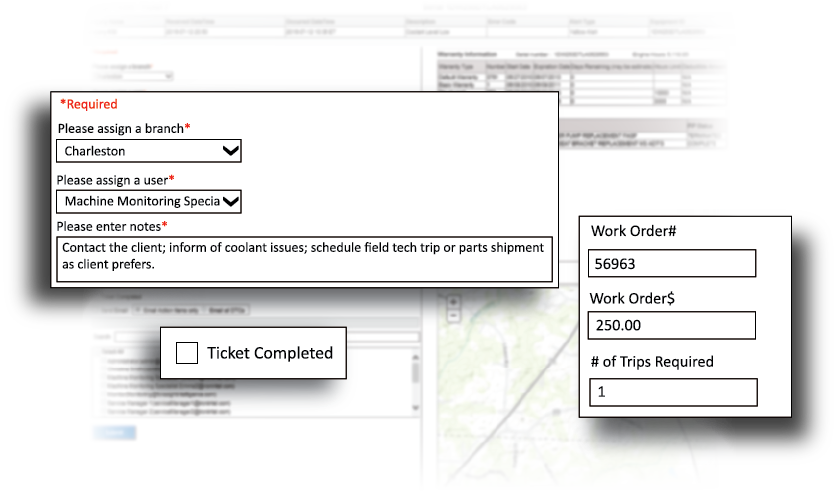 Combine multiple alerts with solutions into a single ticket for efficient work order dispatch and processing.
Streamline the operations of your service team and fix more machines in a single trip by having the right parts.
Operational efficiencies maximized.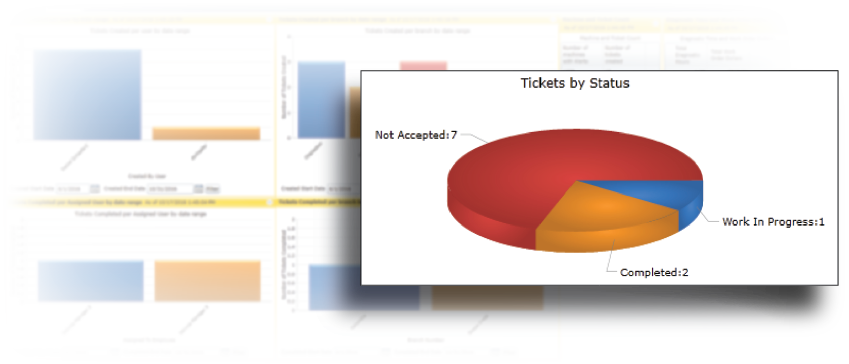 Advanced analytics make it possible to thoroughly monitor and understand machine health. Uncover trends such as when a specific type of machine typically fails or what type of problems are common among machine populations.
Ensure visibility and accountability among your workforce. Track individual and branch performance from ticket statistics. Easily identify successful activities and areas for improvement based on real-time data. Don't miss an opportunity for revenue by using data to make smarter and better business decisions.
"Many John Deere Dealers throughout North America trust IATC as their machine monitoring platform. Dealers are realizing measurable results such as maximized machine uptime, optimized service efficiency and ultimately, customer loyalty. Foresight Intelligence, Inc. is pleased to align with John Deere as an endorsed data solution."
Christine Smith
VP Operations at Foresight Intelligence, Inc.