Financial Reporting System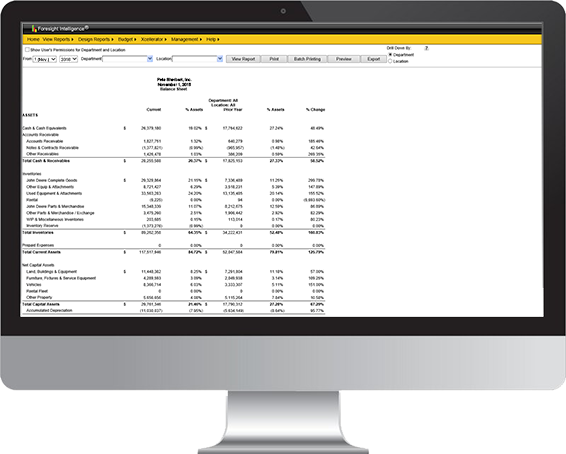 The Foresight Intelligence Financial Reporting System consolidates all your financial information into one system, eliminating potential errors caused by manual entry and saving time. Easily create specific reports for all the different audiences and securely distribute information to the right people at the right time.
"He just gave me a high-five in the hallway. He was spending days putting this data together in the past. Now it's all there. Huge success and big thanks to you and your team for getting that program working."
"I checked it out yesterday and it saves me SO MUCH time!"