FORESIGHT INTELLIGENCE Gets it Right — Focus on Client Success Yields Positive Business Results!!!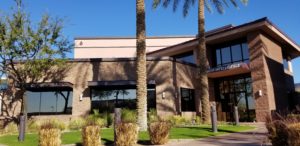 Those who know me understand my passion for Client Centric behavior and how that ultimately drives positive business results. I recently met with Dale Hanna, CEO for Foresight Intelligence (www.foresightintelligence.com) who exemplifies that same focus. Foresight Intelligence has been providing data insights to the heavy equipment industry for almost a decade. They have a passion for their clients' success and their results demonstrate that.
Here are some outtakes from my discussion with Dale Hanna:
Ken —Tell us about Foresight Intelligence and how it has become so successful?
Dale — Foresight Intelligence® was started by accident. In 2006, at a former company, my office was not far from a heavy equipment dealership. The dealership was using a complex Excel spreadsheet built by their CFO to manage multi-million-dollar loans and provide financial reporting internally and externally. After the CFO left unexpectedly, the whole system broke. We fixed it and built a web-based system so the dealership could easily run financial reports in any way they needed. Two years later, out of the blue, I got a call from the manufacturer. They asked us if we would sell what we had built to all dealership locations and that was the beginning of Foresight Intelligence.
…
View full article on Linkedin