Foresight Intelligence® Launches IATC Mobile App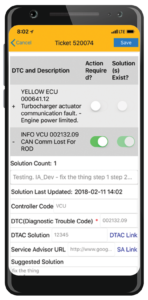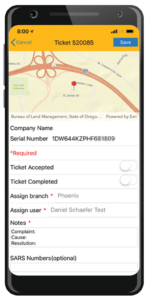 Foresight Intelligence has launched a mobile app for its Intelligent Alert Triage Center (IATC) product. The new app will allow heavy equipment dealers to empower their mobile workforce. Now Customer Service Advisors (CSAs), Customer Service Specialists (CSS') and Product Support Technology Representatives (PTSRs) can stay up to date on their customers' machines even when they are traveling in the field.  And technicians can now resolve support tickets in real time as they fix machines.
IATC organizes diagnostic trouble code (DTC), geofence, oil scan results, and preventative maintenance alerts from telematics enabled machines.  All types of machines and equipment alerts are aggregated in IATC making it a powerful product for heavy equipment dealers.  The alerts are presented on a map and color-coded to show urgency.  Charts, graphs, and a ticketing system help the customer support teams to process the alerts efficiently.  IATC also comes with a knowledge base of solutions that dealers can share selectively.
In the two years since IATC's inception, it has processed more than 11 million alerts.  The knowledge base includes more than 8,000 dealer suggested solutions.  In the past two years it has successfully monitored over 110,000 machines from more than 500 dealer locations.
The new app is available for both Android and Apple devices and is easily found in the Google Play Store or the Apple App Store, respectively.  Customers can search for "IATC Mobile" to download the complimentary app and input their IATC login information to start using it immediately.
Contact us to learn more about our alert triage solutions: sales@foresighintelligence.com.