Mixed Fleet Solution Provider for John Deere WorkSight™
ALL-IN-ONE
Your entire mixed fleet in one place, live.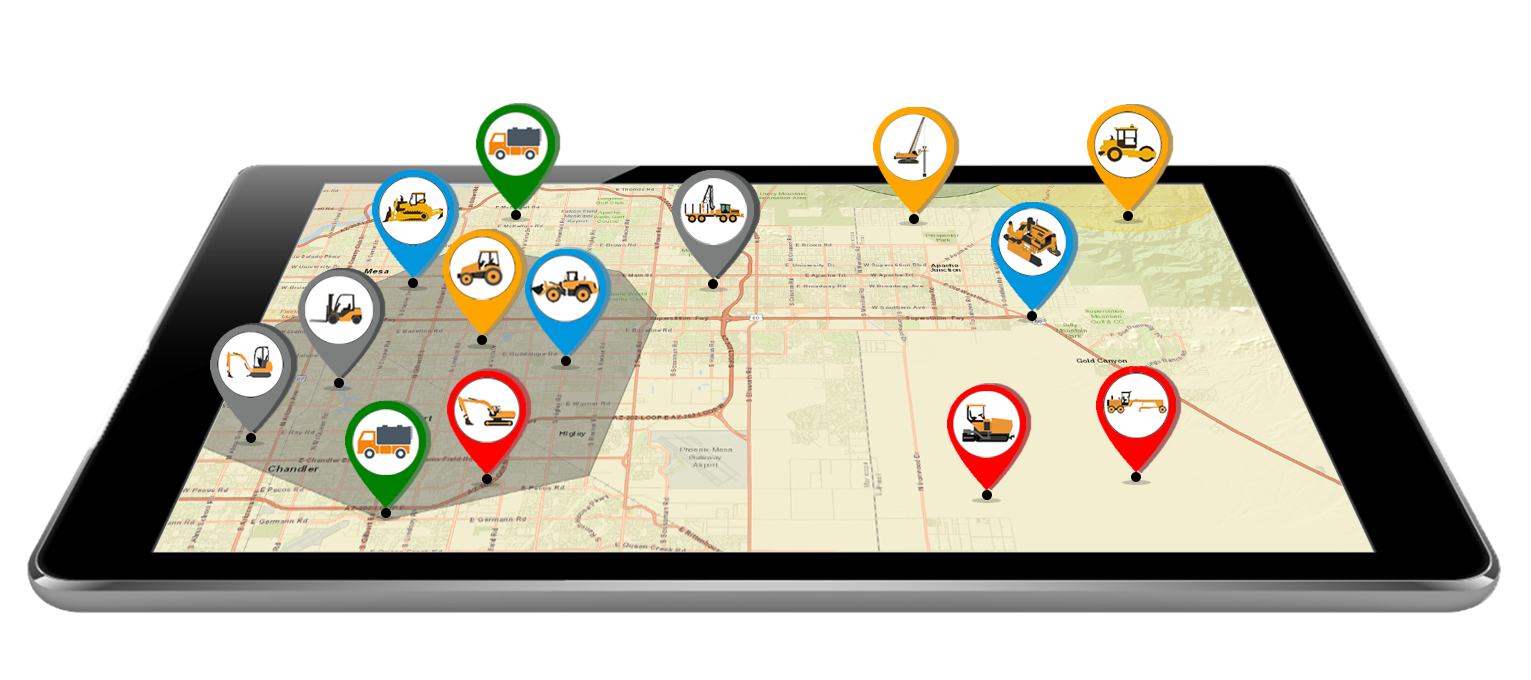 View in-office with our mounted 50" monitor;
in the field via iPad; or at dispatch on a computer.
Fleet Intelligence
STANDARD FEATURES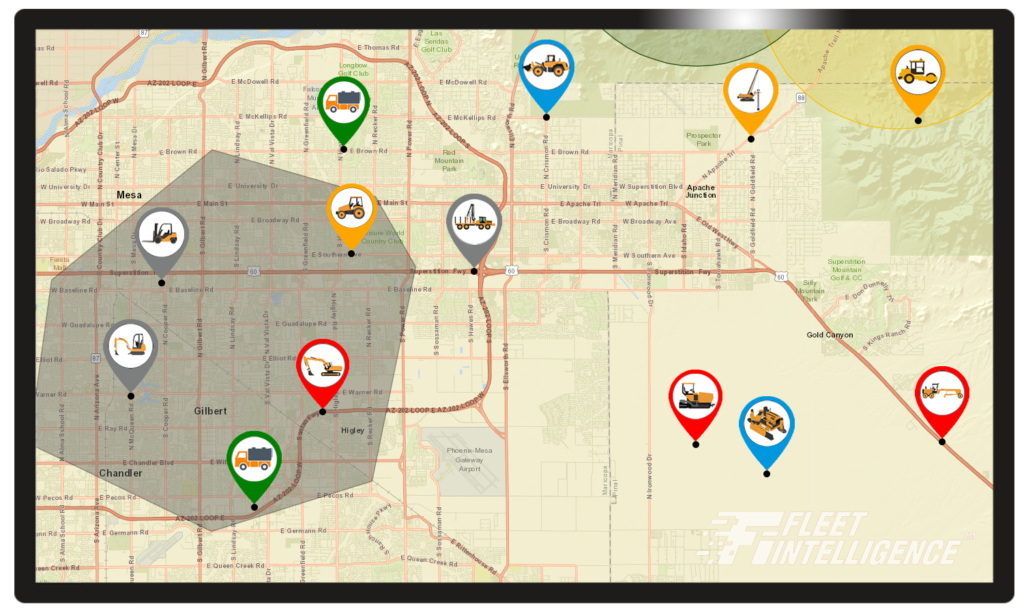 MIXED FLEET SOLUTION
See every brand of your mixed
fleet in one place in real time.
GEOFENCE, CURFEW & TAMPER ALERTS
Receive alerts on your phone
or by email to track your
machines at all times.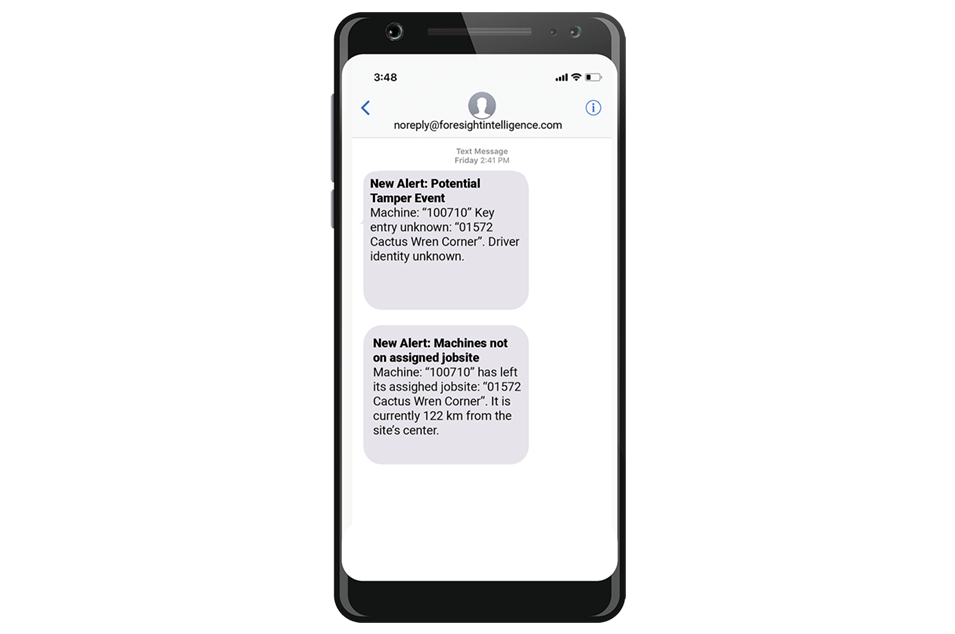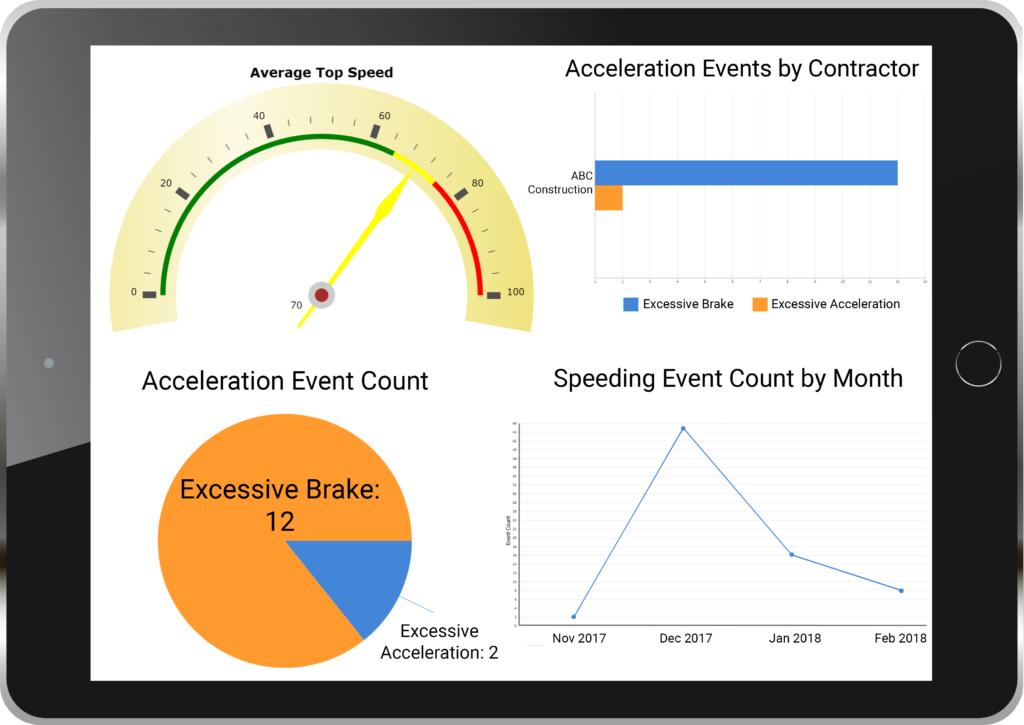 DRIVER BEHAVIOR
Identify risky behavior
and manage it.
Data Export
Easily export your data
to Excel any time.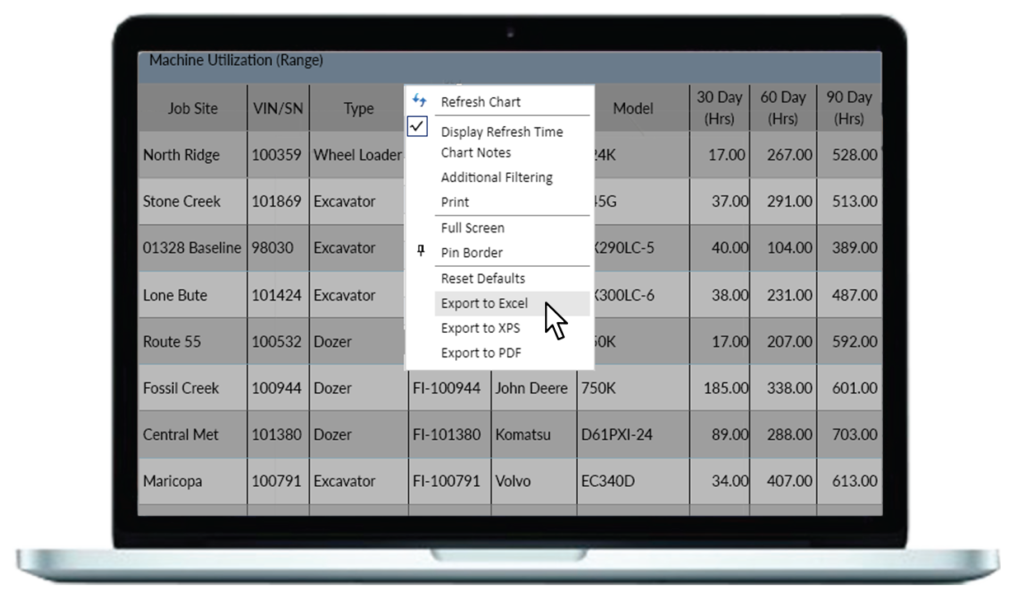 PLATINUM FEATURES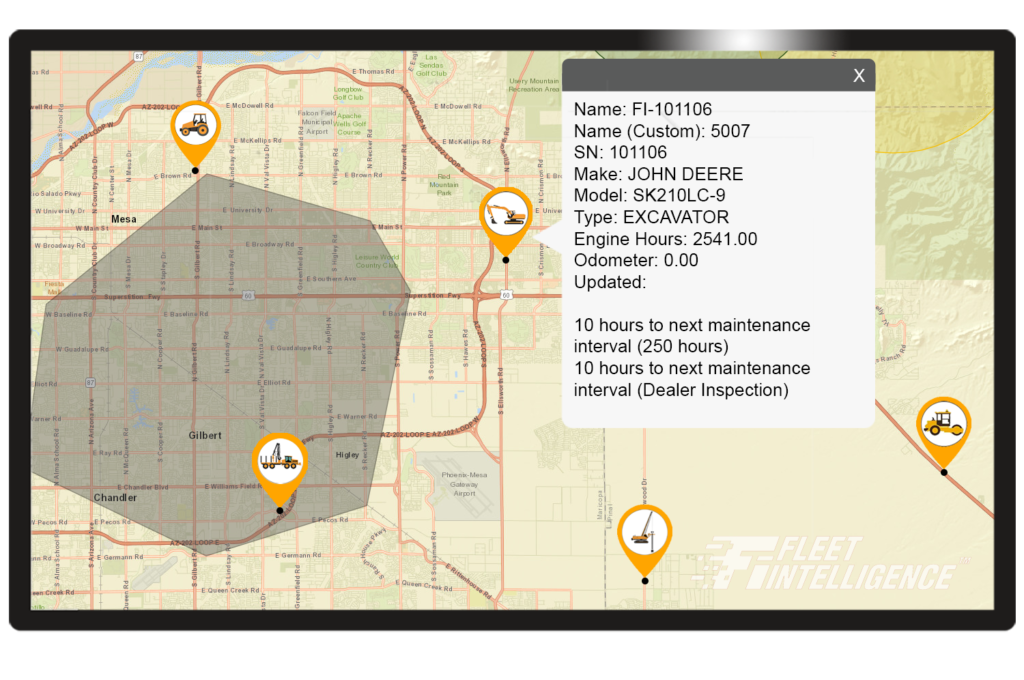 PREVENTATIVE MAINTENANCE
Automate maintenance scheduling
by day, engine hours, miles or kms
in absolute or relative intervals.
MACHINE UTILIZATION DETAIL
See hours and fuel usage
organized by job site.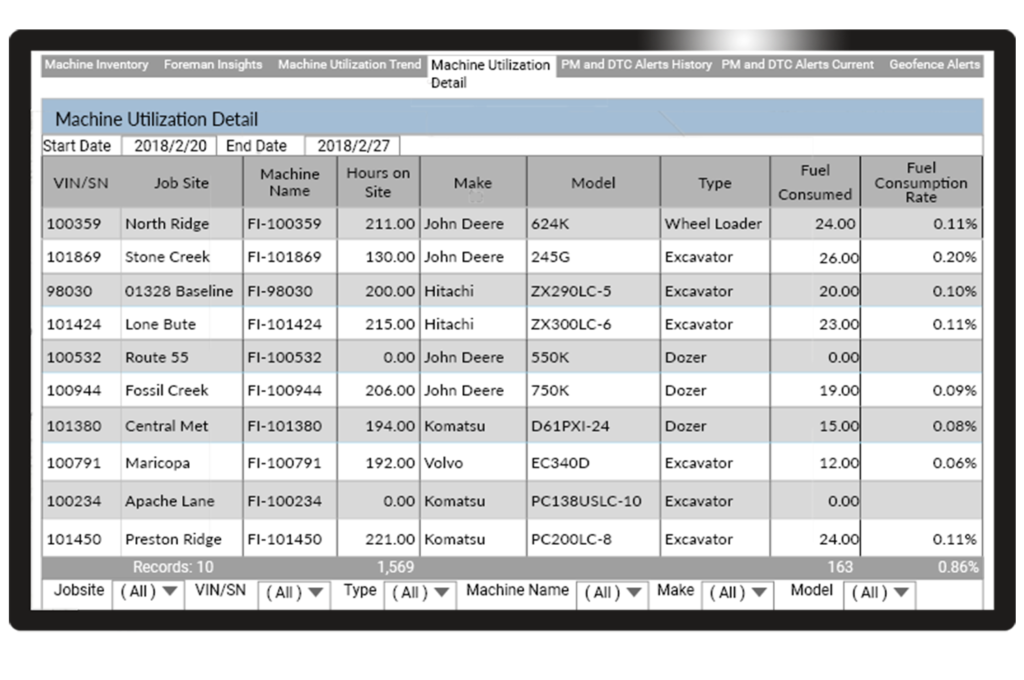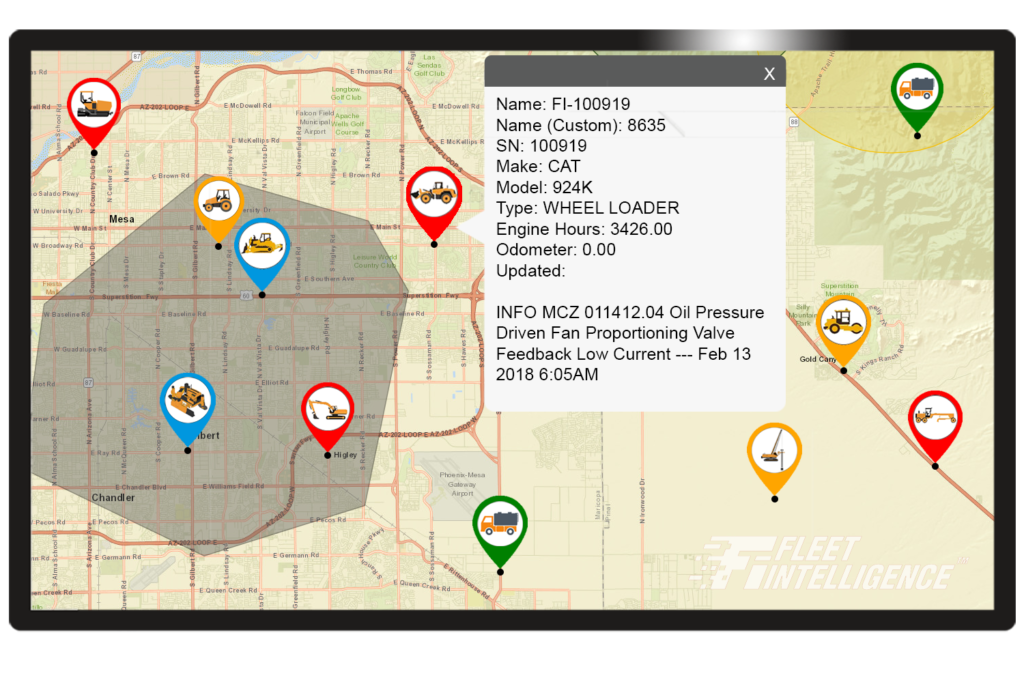 DTC & OIL SCAN ALERTS
Receive notifications in real time
to keep your machines running.
INSPECTION APP
Use the customizable forms to inspect
any brand or type of machine.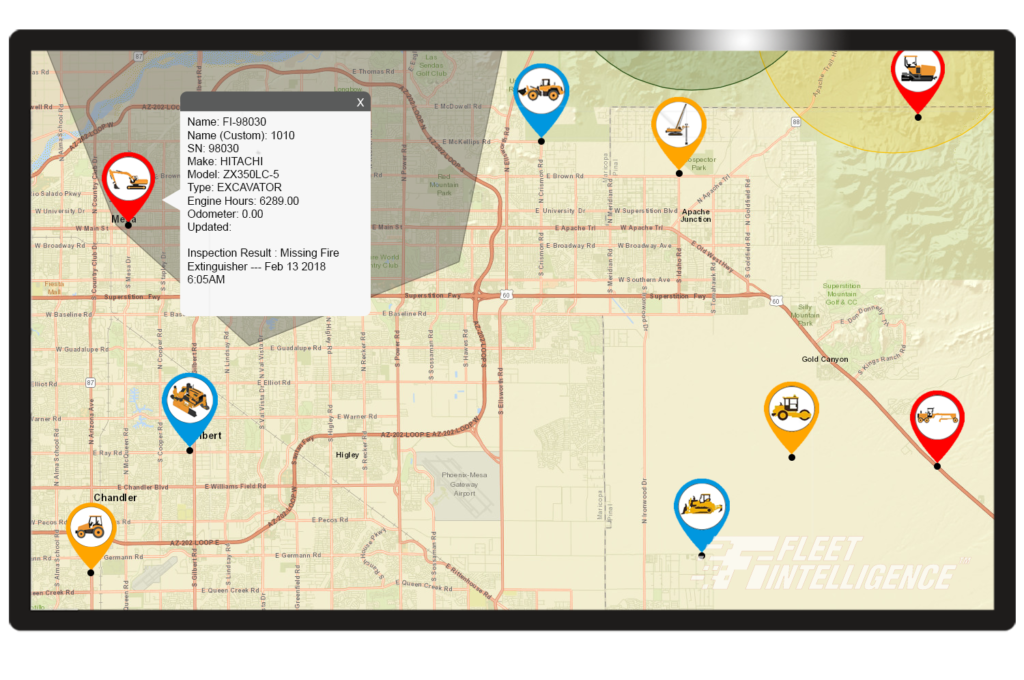 IMMEDIATE RESULTS
See inspection alerts and
full reports in Fleet Intelligence.
FOREMAN INSIGHTS
View machine and utilization
statistics by foreman.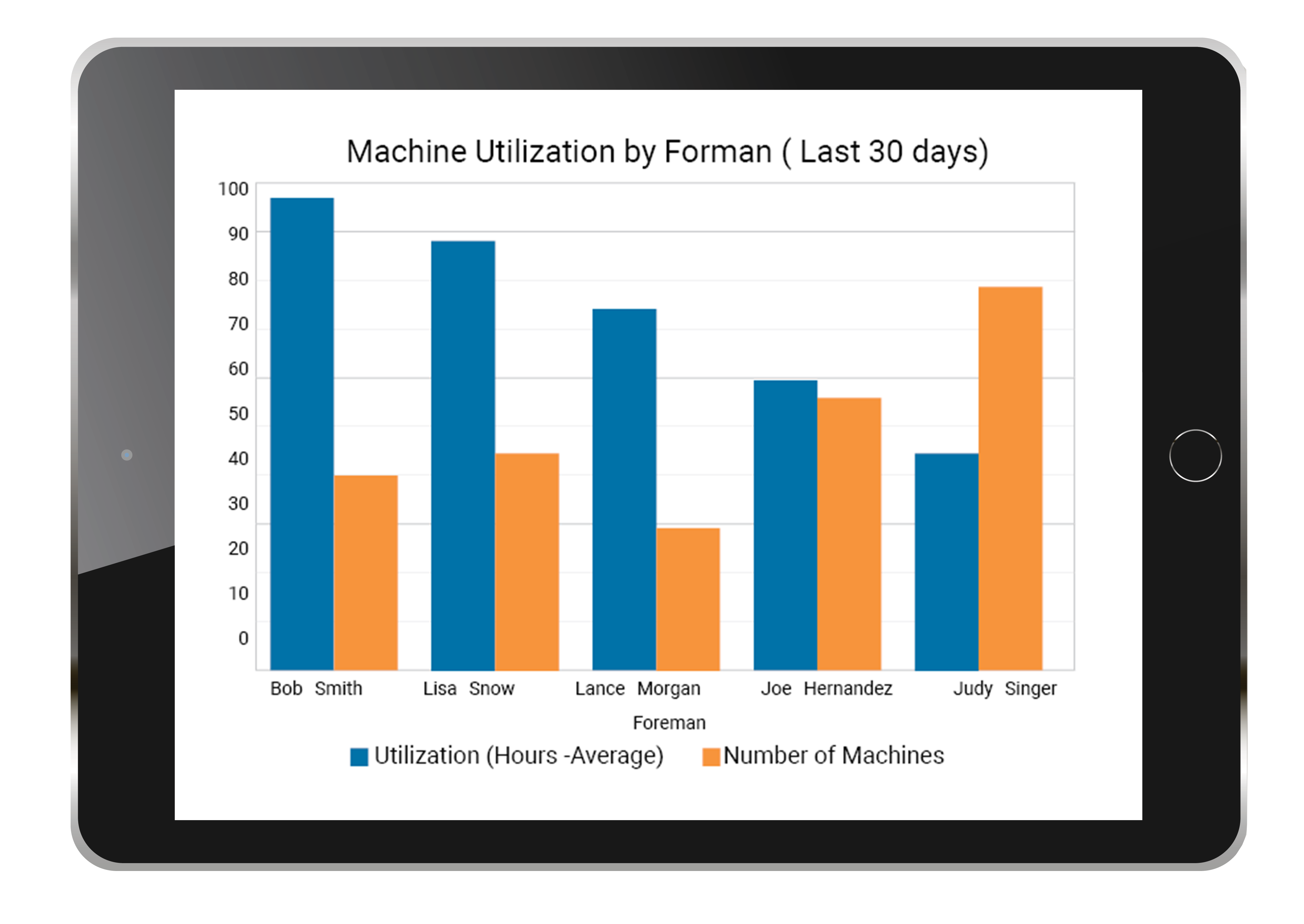 LOW UTILIZATION VIEW
Relocate underutilized assets
instead of renting more.
DYNAMIC GEOLAYER
Change criteria directly on
the map to get the information
you need immediately.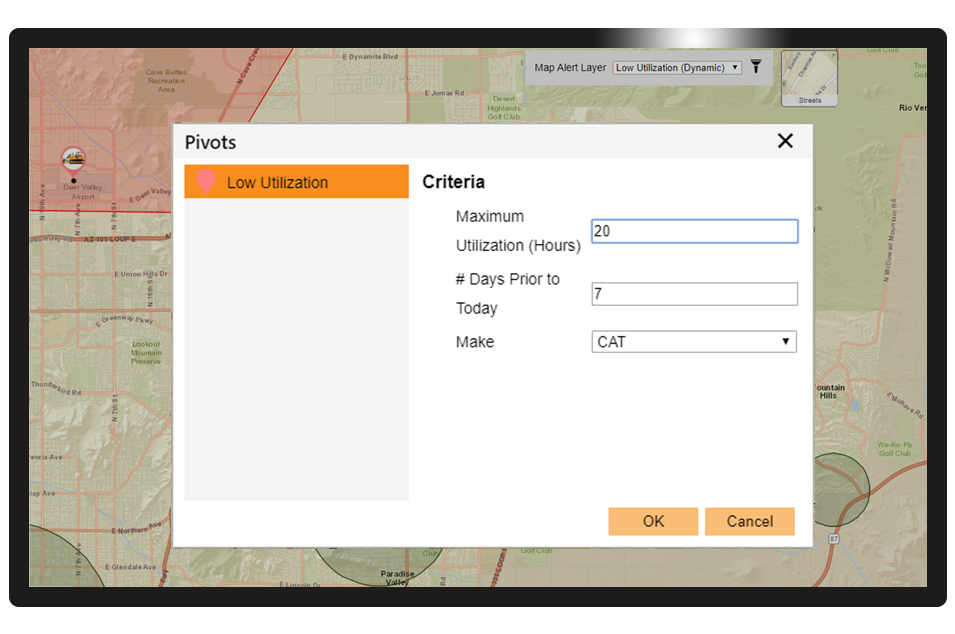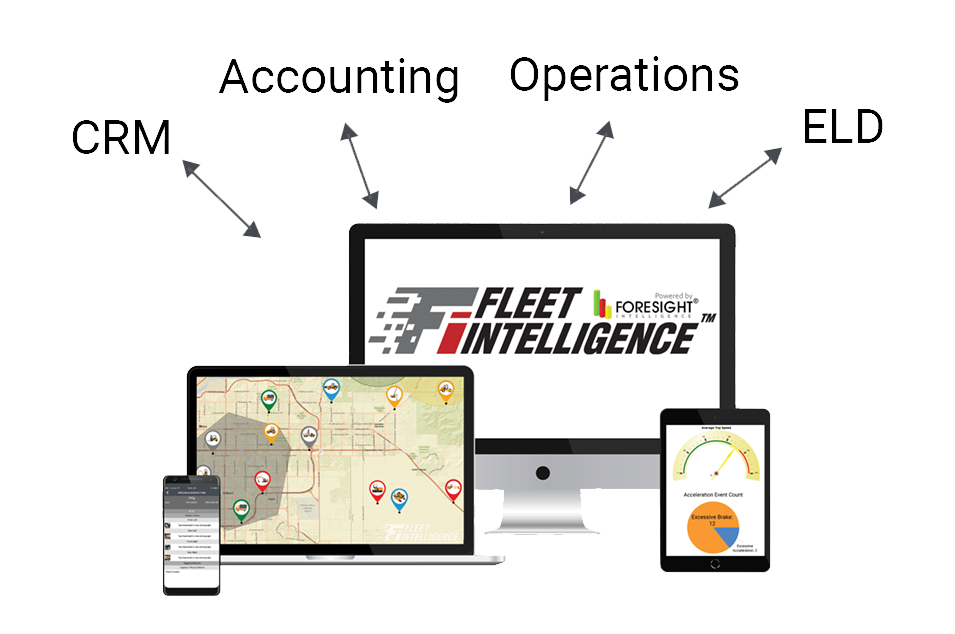 CUSTOM INTEGRATIONS
Develop custom features and
integrations to leverage telematics
data in every department.
ADDITIONAL FEATURES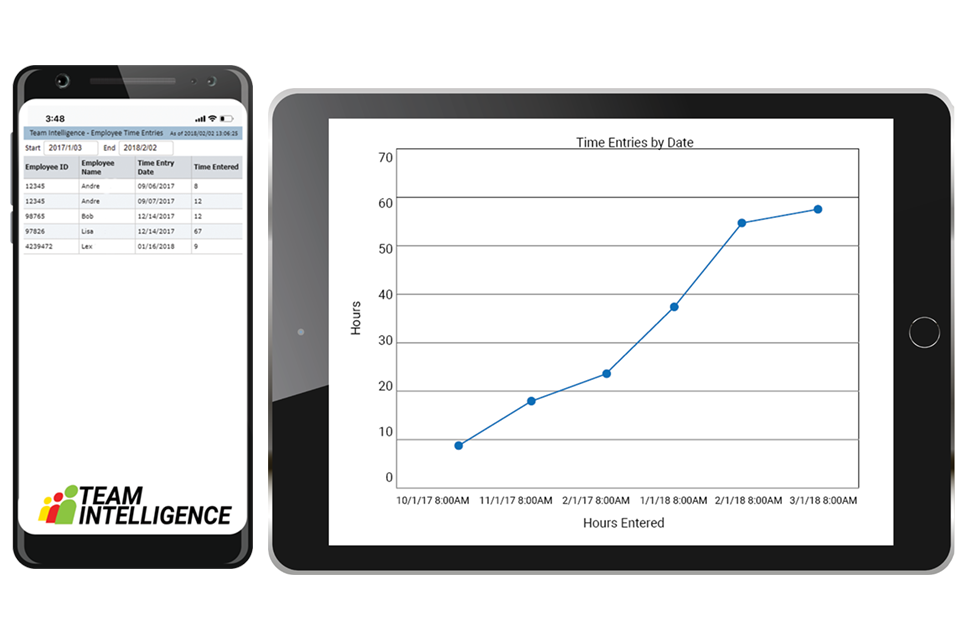 TEAM INTELLIGENCE
Use the time card entries to
manage job costs, billing,
payroll, and more.
KEY FOB
See statistics by
individual drivers.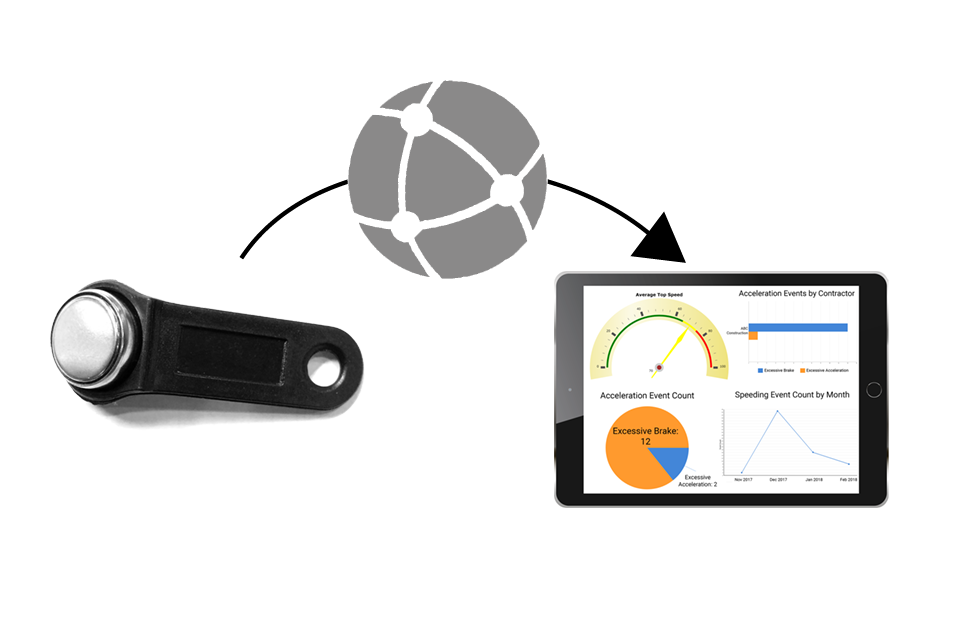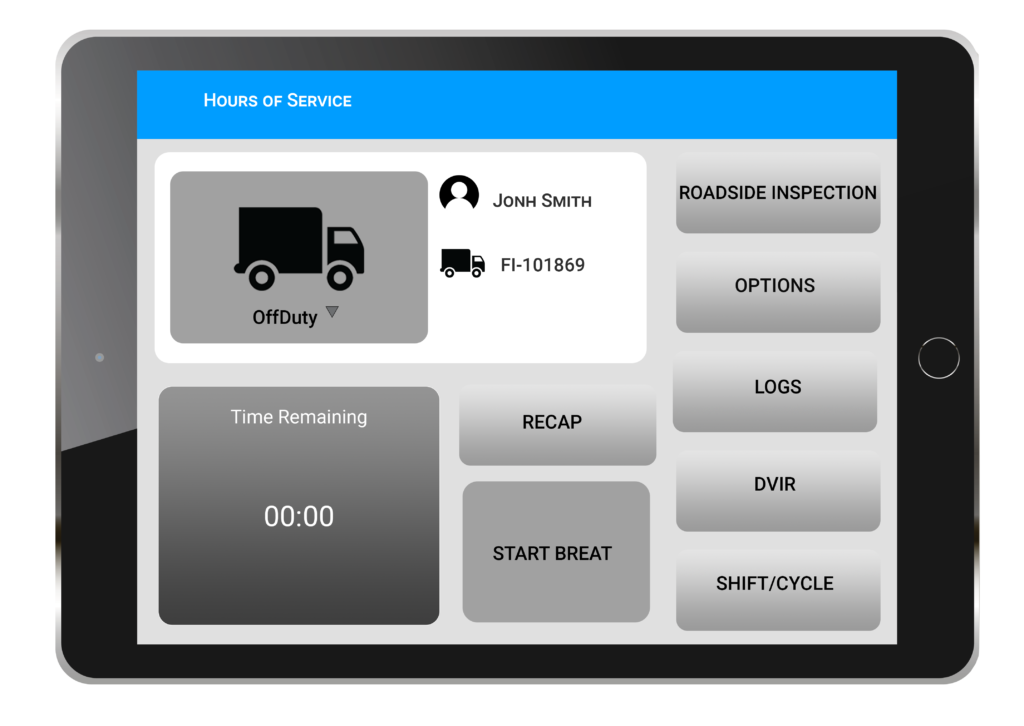 ELD
Accurately track, manage,
and share records.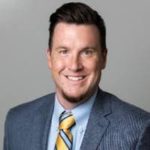 "We looked at a few other telematics solutions, but Fleet Intelligence was the only one that made the data understandable. Now our entire team can really understand our metrics, goals, and how we're taking our fleet to the next level."
-Raymond Dondlinger, Dondlinger Construction