FLEET INTELLIGENCE
More uptime, more profit.
ALL-IN-ONE
Your entire mixed fleet in one place, live.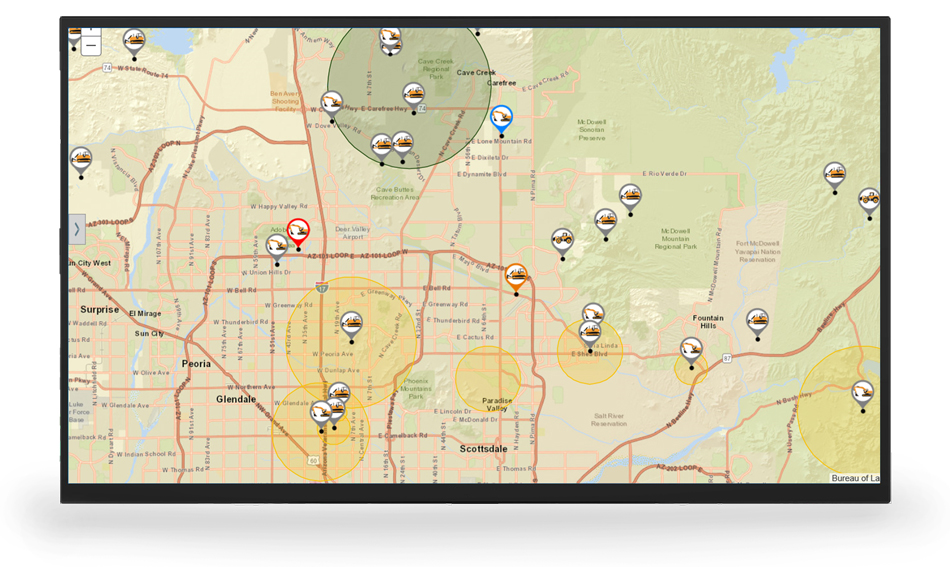 View in-office with our mounted 50" monitor;
in the field via iPad; or at dispatch on a computer.
JOB SITE
Protect assets and manage costs.


MAXIMIZING UTILIZATION
All underutilized machines on one map.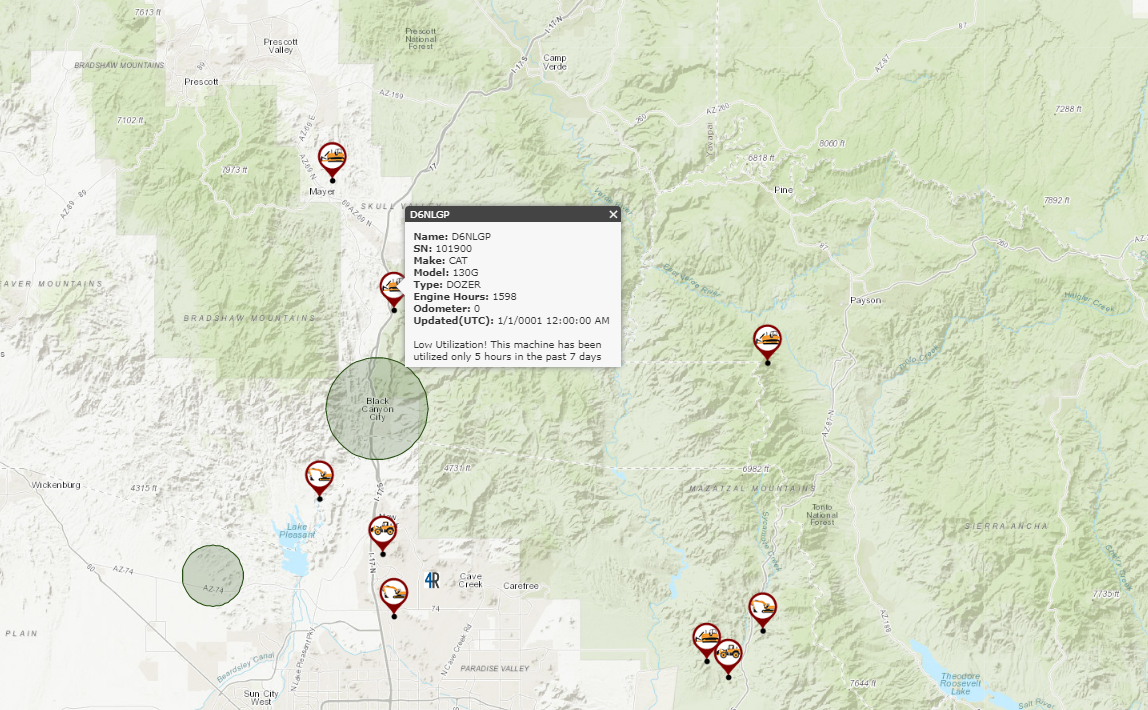 Relocate underutilized assets instead of renting more.
MACHINE HEALTH
Maximize uptime.


ACCESSIBLE DATA
Your data at your fingertips.