John Deere Endorsed Solution
ALL-IN-ONE
Your entire mixed fleet in one place, live.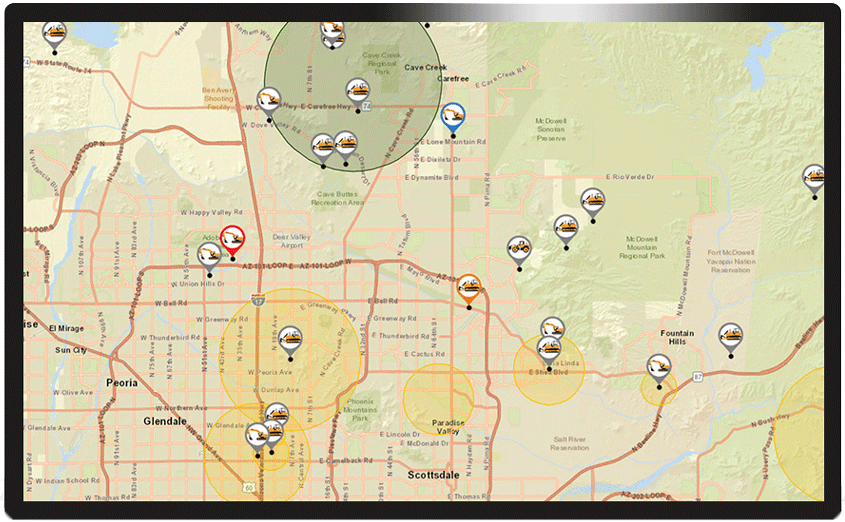 View in-office with our mounted 50" monitor;
in the field via iPad; or at dispatch on a computer.
JOB SITE
Protect assets and manage costs.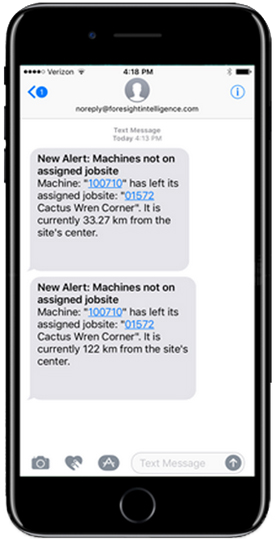 Asset Protection
Receive geofence and
curfew alerts based on
boundaries and times
that you define.
Cost Management
See hours and fuel
usage organized
by job site.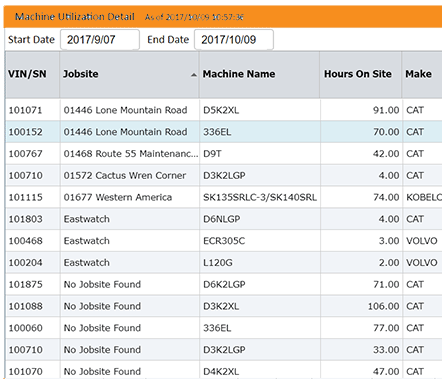 MACHINE HEALTH
Maximize uptime.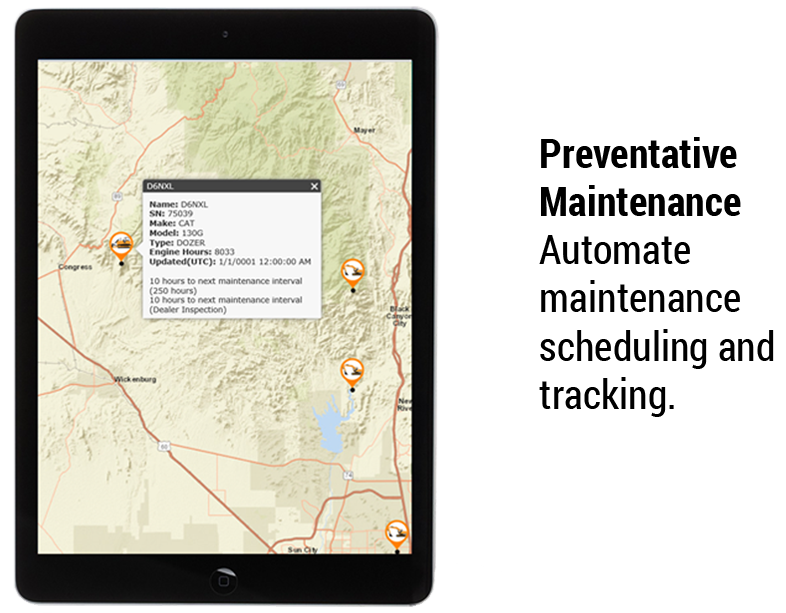 MAXIMIZING UTILIZATION
All underutilized machines on one map.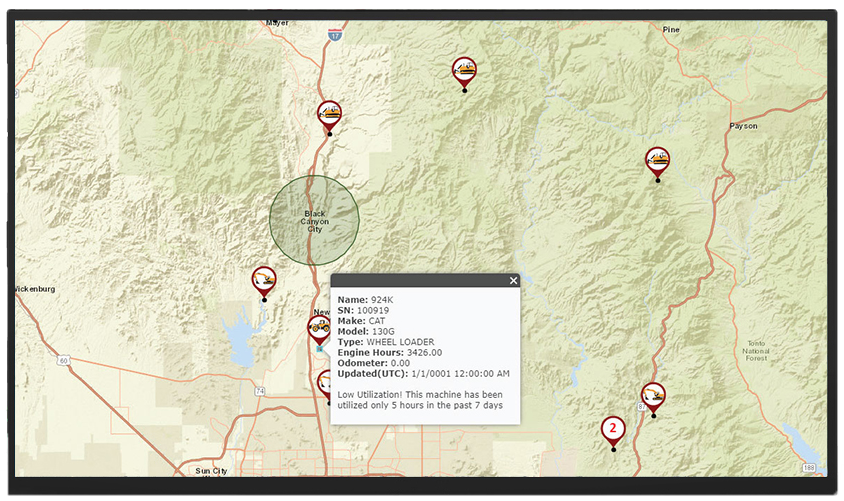 Relocate underutilized assets instead of renting more.
DRIVER BEHAVIOR
Drive efficiency in every part of your business.
Recognize risky behavior and manage it.
TEAM INTELLIGENCE
Manage your team intelligently.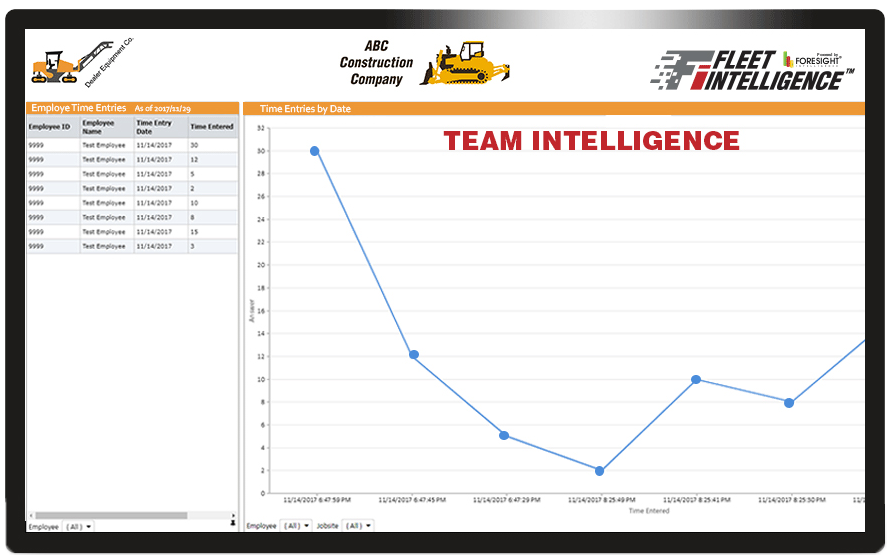 Use time card entries to manage job costs, billing, payroll and more.
FOREMAN INSIGHTS
Achieve more.
Analyze Data
View
machine
statistics
by foreman.
DYNAMIC GEOLAYER
Get what you need how you need it.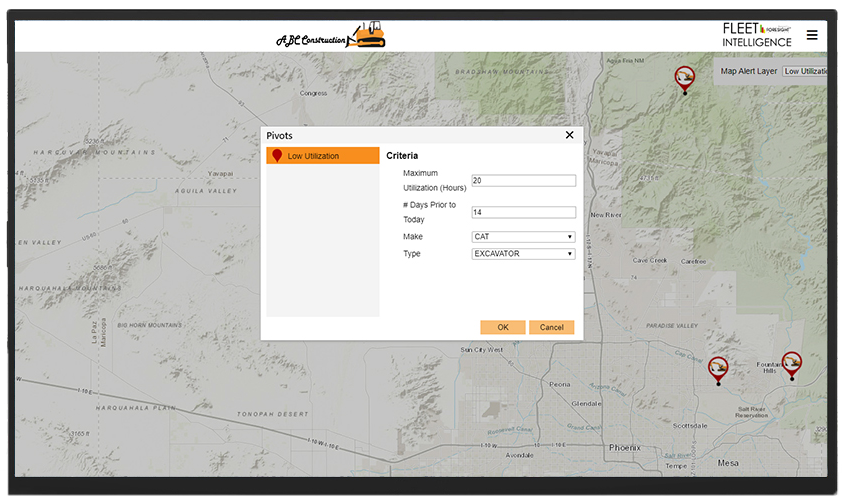 Filter instantly and get relevant information now.
ACCESSIBLE DATA
Your data at your fingertips.